A Diploma is Not Enough
A Polytechnic Diploma is a degree received from one of the five polytechnics, while a Bachelor's Degree is a degree earned from a four-year institution of higher learning locally or overseas. The difference is not limited to just the time spent at the institution, but can also include the salary differences and the level of a job position. This is not to say that Bachelor's Degree graduates will earn more than Polytechnic Diploma graduates but, in the job scene, a Bachelor's Degree is usually more valued than a Polytechnic Diploma Certificate. A candidate with a Bachelor's Degree has a better chance of earning more money.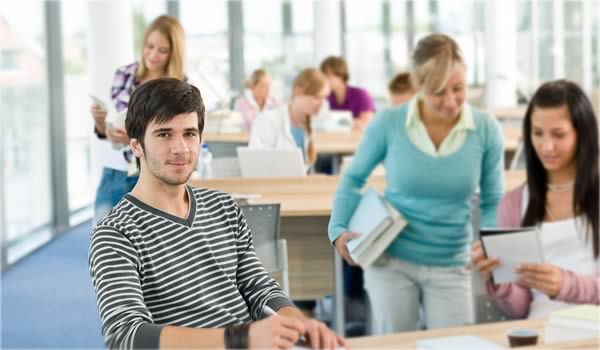 Technically, Polytechnic Diplomas and Bachelor's Degrees represent two different levels of education. A Diploma focuses on the specific skills of a student. A Diploma is mainly subject-centric. A Bachelor's Degree covers a broader area, and includes subjects like science, mathematics, humanities and history. A Diploma is usually awarded for vocational and professional courses like pharmacy, designing, journalism, art and engineering. A Bachelor's Degree is awarded for many fields, like the arts, science, humanities, medicine and engineering.
Study Options for Polytechnic Graduates
You've worked hard for three years and graduated with a Polytechnic Diploma. But you still feel a hunger for knowledge and you wish to top up your Diploma to a Bachelor's Degree. Now you'll find many doors open up to you, including those of renowned universities in Australia, New Zealand, the United Kingdom and the United States of America.
Which Subject? – Guide to Study Abroad by Subject Areas
Selecting major is very important and difficult. If you are not sure what you should study in the University, please read our Guide to Study Abroad by Subject Areas
What's Hot
Bachelor in Law (LLB) is hot among polytechnic graduates! Private practice and large corporate lawyers can easily garner a six-figure salary. Experienced judges, magistrate judges and magistrates can also command that type of salary. You could be able to complete a law degree within 3 years with top universities overseas
Are you in Singapore? You are eligible for our Free service!
We give you advice on UK, Australia, New Zealand universities and submit applications for you. We oftentimes improve your application success rate. Free service for all students in Singapore. Contact us now: