Study in New Zealand:
List of NZL Universities:
Study Options:
How to Apply:
FACTS about New Zealand
Population
4393600
Exchange Rate
1 S$ = 1 NZ$
Time Zone
4 hours ahead of Singapore
Drive on the
left
International dialing code
64
Official language
English
Capital city
Wellington
Major cities
Auckland
Big mac
NZ$ 6
Half litre of beer
NZ$ 6
Can of coke
NZ$ 2.5
Bottle of water 1.5l
NZ$ 2.6
Cinema ticket
NZ$ 14.5
Study Overseas in New Zealand
New Zealand is considered one of the most beautiful countries in the world. It is relatively small, approximately the size of the United Kingdom or Japan, but boasts a far less population than the other two countries. This leaves plenty of open space for overseas students to explore when they aren't busy studying at one of New Zealand's world-class universities.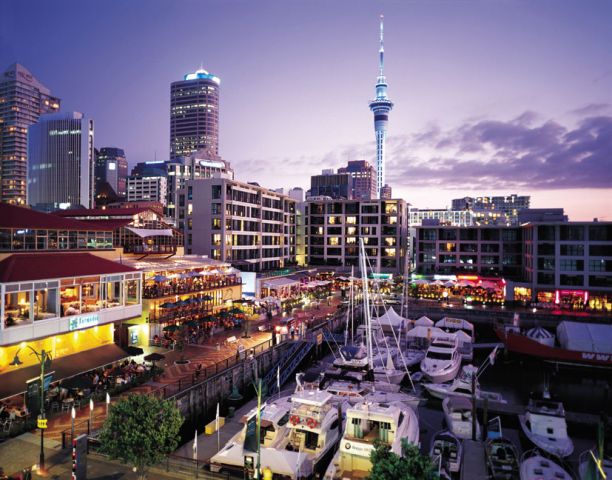 New Zealand Places Emphasis on International Students
New Zealand offers a high quality education with an edge: an emphasis on providing students studying overseas with a safe and caring learning environment. Quality education is important to all students setting out to achieve their higher education goals, but care and safety are particularly important to students studying overseas. On average, over 40,000 students migrate to New Zealand each year to earn their higher education degrees in part due to the safe and positive learning environment New Zealand offers.
New Zealand Offers Traditional Higher Education Options
New Zealand's education system is much like many other English speaking country throughout the world. New Zealand students attend Primary school from the ages of 5 to 12. Teenage New Zealanders finish their Secondary education by the time they turn 18. At that point, students have the option of attending University or Tertiary Polytechnics.
New Zealand Universities are the Best of the Best
Studying overseas presents students with a life-changing opportunity to experience another land and culture. Studying overseas in New Zealand presents the added benefit of earning your higher education degree at a world-renowned university. New Zealand is known worldwide for having one of the finest higher education programmes available. New Zealand's colleges and universities are the best of the best. The University of Auckland is particularly notable. The University of Auckland focuses teaching on a research-based curriculum, and U of Auckland's professors are the leaders in their field. These professors hold the distinction of pushing their chosen fields to the next level, remaining on the cutting edge of advancement in the 120 undergraduate subjects the University of Auckland offers.
The University of Auckland ranks even higher amongst its competitors in Oceania, placing among the top eight in the region. Students seeking their higher education overseas will be rewarded for studying in New Zealand with a degree that is accepted universally as one of the best.
Why Should I Study in New Zealand?
There's some good reasons why you should study in this beautiful country:
Practical, Open-Minded Education
Practical, Open-Minded Education
New Zealand's education system is British-based, making it a leader in the world of higher education. Much like universities in the UK, New Zealand universities offer the highest quality education possible, leaving the students to freely think and problem solve actively. Learning the skills needed to succeed not only in the workplace but also in life, New Zealand's higher education system encourages students to earn their internationally recognised degrees using practical and modern teaching tools.
Learn English Fluently
Learn English Fluently
Classes are taught in English in New Zealand colleges and universities. Learning English is an added benefit of studying overseas, as bilingual potential employees hold a competitive edge over other potential employees who only speak one language. Overseas students will be guided every step of the way as they learn this new and increasing popular language.
Safety
Safety
Students planning to study overseas are in for a life-changing and wonderful experience. The thought of leaving the comforts of home can be an intimidating prospect, however. New Zealand is a country known for its safety. In fact, New Zealand places emphasis on the safe learning environments it offers to encourage students wishing to study overseas to come and study at one of its many colleges or universities.
Living Environment
Living Environment
New Zealanders are known as some of the friendliest people on earth. The quality of living in New Zealand is extremely high. Overseas students are welcomed warmly by New Zealanders, who genuinely enjoy housing the overseas students and showing them the beauty of their hospitality and land. Students will spend free time exploring some of the most beautiful scenery on the earth. Pack your sunscreen, a good pair of walking shoes and a hat! You're hosting family is bound to take you hiking, horseback riding, cycling and even berry-picking on your days off.
Cultural Diversity
Cultural Diversity
International students need not feel out of place in the beautiful country of New Zealand. People have immigrated to New Zealand from all over the world, including the Pacific region and Great Britain. New Zealanders boast all different sorts of ethnic backgrounds, including European and African. New Zealand welcomes all peoples with a foundation based on social harmony and equal rights.
Are You in Singapore? You are eligible for our free service.
We are the
one-stop centre
in Singapore for university & visa application. Appointed by universities, our services are
free for students
in Singapore. Talk to us today to get advice on your study plan and assistance on your application.
Online Enquiry Form