Study in the UK:
List of UK Universities:
Study Options:
How to Apply:
Facts about the UK
Population
62041800
Currency
1 S$ = 0.5 £
Time zone (s)
7 Hours behind Singapore
Drive on the
left
International dialing code
44
Official language
English
Capital city
London
Major cities
Manchester, Glasgow
Big mac
£ 3
Half litre of beer
£ 2.7
Can of coke
£ 1.2
Bottle of water 1.5l
£ 1.1
Cinema ticket
£ 10
The UK is Fabulous
International students thrive when they study overseas in the UK. The United Kingdom is known around the world for many things: majestic landscapes littered with historical castles, groundbreaking literary, musical and political movements, the storied tradition of a monarchy that has stood the test of time, and opulent royal weddings that allow princes, and the entire world, to fall in love with princesses.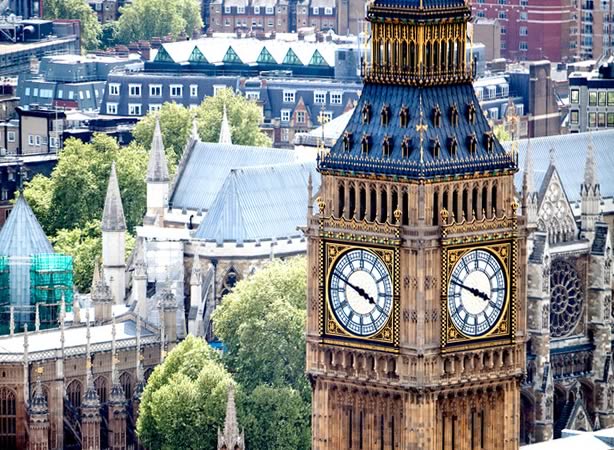 High quality British education is another worldwide phenomenon the UK shares with the masses, and students looking to study overseas should put the United Kingdom on the top of their higher education list.
The UK Assures a Quality Education
The UK Assures a Quality Education
UK colleges and universities are known as some of the best throughout the world. The educators, and the curriculum they teach, provide a top-notch learning environment for all students. UK higher education institutions are held to strict policies and guidelines enforced by the Quality Assurance Agency for Higher Education. The QAA's mission is to always ensure that British colleges and universities provide an unsurpassed learning environment for every student who attends UK schools. Students seeking to study overseas are rest assured they are getting the finest education possible at a UK higher education institution.
The UK Assures a Fast Education
The UK Assures a Fast Education
UK colleges and universities offer a fast-track quality education to international students seeking a higher education degree. International students could spend nine months earning their University Foundation or 18 months performing A Level studies, three years earning a Bachelor's Degree, one year more to obtain a Master's Degree, and three to five years for a Ph.D. Students not only enjoy the excitement of earning their higher education degrees overseas at world renowned colleges and universities, but also earn their degrees in a fast-track learning environment, keeping the students focused with their eyes on the degree prize.
It takes 1-2 years less to complete your Bachelors' Degree if you choose to study in the UK after O/A level.
The UK Assures a Positive Learning Environment
The UK Assures a Positive Learning Environment
The UK in and of itself presents an unsurpassed learning environment for international students. This nation is filled with centuries of history and achievements that have propelled mankind forward into new heights of literary, medical, scientific and technological prowess. Students who study overseas in the UK not only enjoy touring the nation itself, but also enjoy a positive learning environment where students are encouraged to actively participate in analytical and opinionated discussions with fellow classmates and teachers, all the while gaining the necessary knowledge and problem-solving ability that ensures success in future endeavours.
Why Should I Study in the UK?
Few, if any, countries offer a higher quality education than the UK. International students flock to the country year after year to study overseas in the highest institutions in the world. The UK has a worldwide reputation to maintain, and the QAA ensures its higher education institutions do just that by continually providing the best in quality education to each and every student. There are some other good reasons to study in the UK:
UK Education is Affordable
UK Education is Affordable
There are the numbers:
Average university tuition fee: £9,000 - £15,000 / year
Average living expenses** outside London: £7,200 / year
Average living expenses** within London: £9,000 / year
* Exchange rate: £ 1 = S$ 2
** including food & accommodation
Learn to Speak 'Good English'
Learn to speak 'Good English'
Being bilingual is a huge selling point in any industry these days. Studying overseas in the UK gives students a chance to learn one of the most widely used languages in the world: English.
Learn Self-Reliance
Learn Self-Reliance
Studying overseas gives international students independence from their family and home. This independence, plus the British education's way of teaching, provides students with one of the most important tools for success in life: self-reliance. Students are encouraged to think and interact freely with one another as part of the learning process in UK colleges and universities.
Employment Opportunities
Employment Opportunities
The UK understands students, even international ones, need to make a living while completing their higher education studies. The UK allows full-time international students the opportunity to work 20 hours per week during term time and full-time during vocation periods . This, coupled with relatively low tuition fees, makes the UK an ideal place to study overseas.
Diversity and Culture
Diversity and Culture
The UK prides itself in its grand and diverse community. People from around the world flock to the UK to live and learn in this melting pot of ethnic and cultural diversity. The UK is not afraid of new influences, and opens its doors to international students, inviting them to add their own spark of ethnic flavour to this multi-cultural society.
Are You in Singapore? You are eligible for our free service.
We are the
one-stop centre
in Singapore for university & visa application. Appointed by universities, our services are
free for students
in Singapore. Talk to us today to get advice on your study plan and assistance on your application.
Online Enquiry Form