We are Official Representative of these Australian Universities & Colleges:
Overall Ranking: No.1 in Australia & 19th in the World. Ranked Top 30 in the World for Accounting, Computer Science, Economics, Literature, Electronics, Linguistics, Psychology and Sociology! A leading Group of 8 University.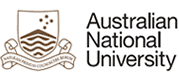 A Group of Eight University. Ranked 61st overall, top 40 for Life Science, top 40 for Management, top 50 for Humanities, top 60 for Engineering in the World.  6 campuses in Melbourne. MBBS & LLB is recognized by Singapore:

UNSW is one of the world's top 50 universities. It's conveniently located in Sydney, the largest city in Australia. A Group of Eight University. UNSW graduates are the top choice for the most in-demand companies, according to a linkedIn study.
Ranked top 100 in the World, UWA is a leading Group of Eight University located in Perth. It has the highest ranking in Western Australia and it's a very popular destination among Singaporeans for Business, Medicine, Engineering.

Founded in 1850, The University of Sydney is Australia's first university and is one of the world's 50th most reputable university. Notable alumni include the current Prime Minister Malcolm Turnbull and five other Prime Ministers. The university is also associated with five Nobel laureates.

A founding member of Australia's research-intensive Group of Eight. Founded in 1909, UQ is one of Australia's oldest and most selective universities. It's currently ranked Top 50 in the World by QS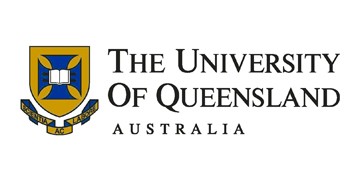 Ranked top 1% in the World and home to 5 Nobel prize winners, University of Adelaide is a leading Group of Eight University located in Adelaide. It's famous among Singaporeans for Medicine & Dentistry.
Ranked in top 2% of the universities in the world. Great location in Sydney with enhanced internship opportunities. Famous for Accounting, Finance, Actuarial Science, Business, Science, Media communication


Top 100 in the world for communication & media, Computer & IT, Engineering, Accounting & Finance. RMIT University locates at the best location in central Melbourne. Great university & great city – you have the best of both worlds!

Ranked Top 200 in the World. Curtin is the largest university in Western Australia. Curtin Business School's advisory board includes 60 industry leaders from prominent Australian and international companies:

Great location in Gold Coast & Brisbane. A top 10 research university in Australia. Top for Hospitality & Tourism in Australia. Also well known for: Health Science, Health care, Pharmacy, Art & Design:


Great location in Melbourne. Innovative and practical teachings prepare you for real world.  Good for Business, IT, Health, Education etc. The unique Trimester system allows you to fast-track & graduate in 2 years instead of 3!


Murdoch University is well known and famous for its Veterinary Science and Law. Both are recognized in Singapore. It offers generous advanced standing for Polytechnic students, too.
One of Australia's top 10 University for research. The Engineering school is a member of Group Of Eight Universities. Located 2 hours from Sydney. Well known for Engineering, Business, Health Science, Mining etc:

Top 23rd in the world for Universities under 50. Located in central Adelaide – lowest cost of living among major cities and voted the safest! Great for Business, Marketing, Health Science, Nursing: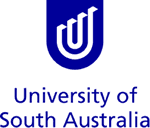 A leading research university and the 4th oldest in Australia. Very famous for Maritime, logistics, Agriculture Science, Ocean Science etc. Competitive tuition fee & living cost. Law & MBBS are recognized in Singapore:
Top 2% in the world and 33rd in world for University under 50. Engineering school is a member of Group Of Eight Universities. Near Sydney with lower cost of living. Great for Engineering, IT, Commerce, Education:

5 Start for facilities and 4 Star for employability, University of Western Sydney is ranked 56 in the world amongst universities under 50 years old by Times Higher Education.
La trobe University secured its position among the world's elite institutions, featuring in the top 100 global universities for archaeology, hospitality and leisure management, nursing, sociology, and sports-related subjects.

Location Location Location! UTS is a ten-minute walk from Central Station, Sydney's major transport hub, and close to shopping, restaurants and entertainment. It's Australia's #1 young university and ranked top 250 by QS World Ranking.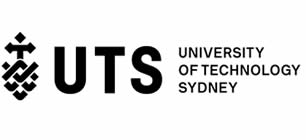 Charles Darwin University is one of six members of Australia's Innovative Research Universities network. You can choose to study with its main campus at Darwin or its Sydney city campus. It's value for money.

Southern Cross University is a vibrant, contemporary Australian university with campuses at the Gold Coast, Lismore and Coffs Harbour, with branch campuses in Sydney and Melbourne.
Edith Cowan University is one of the world's best young universities. ECU students don't spend all their time in classrooms. There are field trips, work placements with employers, networking events and international study tours to keep things real.

University of Canberra is ranked top 4% in the world. It's consistently among Australia's top universities for getting a job and starting salary. Creative Arts graduates are the highest paid in their field and is ranked #1 for Rehabilitation and Sports degree in Australia.
Are you into Culinary Art, Patisserie Making and Hospitality Management? Do you dream of becoming the next Master Chef? Study with the World's largest and best Culinary Art and Hospitality School – Le Cordon Bleu:

Owned by the Professional Golfers Association (PGA) of Australia, PGA IGI offers education through its golf management colleges, combining business and golf training as well as practical golf skills to prepare you for a career in the golf industry.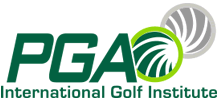 ICMS is Australia's Leading Management College and it's famous for its work-integrated learning. You will complete your industry placement with one of our industry partners (up to 1200 hours training).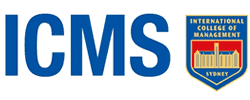 If your interested universities / colleges is not listed, please contact us for help.