We are Official Representative of these UK Universities & Colleges:
Durham University
Ranked 6th in the UK! Founded in 1832, Durham University is England's 3rd oldest university after Oxford and Cambridge and the only university to have all subjects ranked top 10.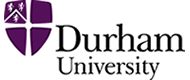 University of Bristol
Since 1876, University of Bristol is ranked 29th in the world by QS and top 10 in the UK by all major ranking tables. It's famous for Law, Business, Engineering etc. LLB recognized by Singapore:

University of Sheffield
Ranked top 20 in UK, top 5 for Engineering, Architecture and  Media / Communication. University of Sheffield is good for Business, Physics and Biology. Dentistry & MBBS are recognized by Singapore: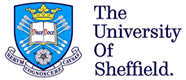 University of Bath
University of Bath is ranked as one of the top five UK universities in the Times Higher Education. Bath's students have the 9th highest UCAS Points in the UK at 489 points (the equivalent of AAA at A Level and AA at AS Level).
University of Leeds
The University of Leeds, established in 1904, is one of the largest higher education institutions in the UK. As a Russell Group of research-intensive universities, Leeds was ranked in the top 10 for research and impact power in the UK.

University of York
York have ten subjects in the world top 100, five of which are among the world top 50. It's a research-intensive university and a proud member of the elite Russell Group of universities

University of Exeter
Ranked 8th in UK, top 5 for Accounting & Finance and top 10 for Business. University of Exeter is also famous for Sports Science. It's one of the Russell Group member university.

University of Southampton
Southampton ranked 15th in UK, 1st/2nd for Electronics Engineering and top 5 for Engineering & Computer Science. Also good in Management, Art & Design. MBBS are recognized in Singapore:

Newcastle University
The university ranked top 25 in the UK. Famous for Biomedical Science, Marketing, Psychology, Architecture, Marine Engineering etc. Newcastle is also ranked No.1 Student city in Europe:

Lancaster University
Lancaster is ranked in the UK Top 10 in both the Guardian and the Complete University Guide and 121 in the world by QS University ranking. It's very famous for manage, accounting and finance, and science.

Loughborough University
Loughborough University is ranked top 20 in the UK constantly. Its sports science is ranked No.1 in the World. Art & Design, Media and Architecture are all ranked top 50 in the World.

University of London, Goldsmiths
Goldsmiths, University of London, is a research university specializing in the arts, design, humanities, and social sciences. It's famous for its creative approach:

University of Leicester
Leicester ranked top 30 in UK, top 10 for Media / communication and Mathematics. Also good for Management and Banking & Finance. MBBS are recognized by Singapore:

University of Liverpool
The U.S. News & World Report ranks University of Liverpool 137th in the world. It is a founding member of the Russell Group, the N8 Group for research collaboration and the Management school is AACSB accredited.

University of Kent
Ranked top 35 in UK and 3rd for Student satisfaction. Kent is great for Actuarial science, Business, Psychology, English and Economics. 1 hour from London. It's UK's European University: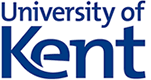 University of Reading
Ranked top 30 in UK. University of Reading is famous for Investment Banking, Business Management. Also good for Art & Design, Real estate and Psychology. 30 min from central London:

University of Sussex
University of Sussex ranked 14th in the UK overall and 43rd in Europe. It is 4th in the UK for employability and further study. 96% of Sussex graduates are in work or further study within six months of graduating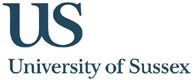 City University London
City university CASS business school is ranked as 4th in the UK and 19th in Europe. It's among the global elite of business schools that hold the gold standard of 'triple crown' accreditation from AACSB, AMBA and EQUIS

University of London, SOAS
26th in the World for Arts and Humanities, University of London, SOAS also has the largest concentration of specialist faculty concerned with the study of Africa, Asia and the Middle East at any university in the world.:

Royal Holloway, University of London
Royal Holloway is part of the University of London system and is ranked within the top one per cent of all higher education institutions in the world. It's has the 'most beautiful' campus in the UK.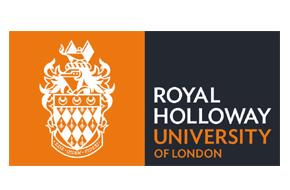 Bellerbys College
An elite Foundation & A level College in UK - 40 students to Oxford and Cambridge in the last 6 years. Wide range of Foundation programs including Business, Engineering, Pharmacy, Art & Design and the famous Law Foundation:

… and even more UK Universities and Colleges:
If your interested universities / colleges is not listed, please contact us for help.