Macquarie University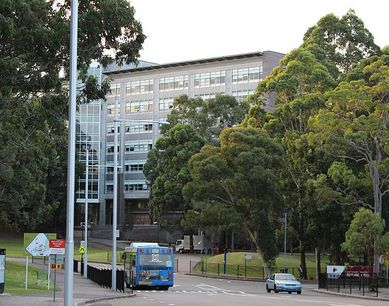 Macquarie University was founded in 1964 and is the fourth largest university in the greater area of Sydney, Australia. Macquarie University placed the highest of all Australian universities in the QS and Times Higher Education 'under 50' rankings. The QS Top 50 Under 50 ranked Macquarie 16th in the world. The Times Higher Education 100 Under 50 placed Macquarie 33rd. The 2012 Shanghai Jiao Tong University Rankings placed Macquarie in Australia's top 10 and in the Asia-Pacific's top 40. Macquarie University and is ranked Australia's number one 'modern' university.
Macquarie University is a research-based university and it has received more than $10 million Australian dollars in Australian Research Council Discovery grants. This funding places Macquarie in the top eight of Australian universities to receive such ARC funding. Macquarie University receives additional research funding to support its major equipment and research facilities, as well. The university's Earth Sciences, Environmental Sciences, and Physical Sciences programmes received 'well above world standard' classification in the 2012 ERA analysis.
Macquarie University teaches 37,921 students per annum. The student body consists of 25,382 domestic persons and 12,539 international persons. Macquarie offers Australia's largest student exchange programme. In the 2013 Good Universities Guide, Macquarie's culturally diverse student body was awarded five stars. Macquarie students also have a strong chance of finding work after graduation. In the 2012 New York Times global CEO survey, Macquarie University ranked in the world's top 100 for recruitment of its graduates.
Macquarie Park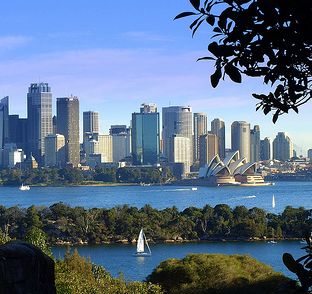 Macquarie Park is located in the state of New South Wales in Northern Sydney, resting 12 kilometres Northwest of Sydney's central business district. Macquarie Park was originally called Wallumatta, its aboriginal name. The Wallumatta Natural Reserve honours the city's original inhabitants. Shopping is abundant in this area, including automotive, food, and IT businesses. Due to its proximity to Sydney, Macquarie Park has a comprehensive transit system, including bus and rail, to get people where they need to go.
Sydney is the biggest city in Australia, with population of over 4.5 million. It is also the country's financial and economic hub. Sydney is ranked as one of the ten most liveable cities in the world by both Mercer and The Economist. With over 30% of residents born overseas, Sydney is highly multicultural.
Map of Macquarie University
Macquarie University officially appointed representative in Singapore
JACK StudyAbroad
Address: #08-02 Orchard Gateway@Emerald, S238851
Direction: Opposite Somerset 313
Phone: (+65) 6737 6734
Business Hours: Mon-Fri 9.30-18.00; Sat 10.00-13.30
JACK StudyAbroad helps you with:
Advice on Macquarie University: entry requirements, application progress and pre-application assessment
Certification of documents
Application checking & submission
Overseas student visa application assistance
Hostel & student flights booking
Funded by universities, all these services are free of charge for students in Singapore.
If you are ready to apply
Please complete a short online application form (takes 3 minutes to complete).
If you need more information on Macquarie University
Please call us during office hours or complete the enquiry form on this page
Are you in Singapore? You are eligible for our free services.
We are the overseas university application centre in Singapore. Fully funded by universities, our services are free for students in Singapore. Contact us to get free advice and assistance on your application, visa and accommodation.
Online Enquiry Form