Headquartered in Singapore, JACK StudyAbroad can trace its history back to 2005. Since then, we have expanded our partnerships with many leading universities and colleges across the United Kingdom, Australia, New Zealand and the United States. JACK Study Abroad strives to be an authoritative study abroad agency, with a special focus in the Singapore and South East Asia regions. Our success is built on a long-standing commitment to the specific needs of students.
Now we represent more than 50 universities in the UK (including 10 'Russell Group' universities), more than 25 universities in Australia (including 7 'Group of Eight' universities) and all 8 universities in New Zealand. Every month, over 10,000 people visit our website to explore education options for themselves or their children. Every year, hundreds of students choose to pursue their higher education under the help of our agency.
A word from the Director
Please click the link below: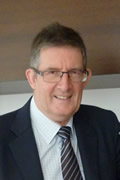 Dear Students
The fact that you are reading this is because you are considering making a very important decision in your life, one which could take you to live and study in a new country, change your life style completely and lead you on a very different pathway. It is a brave decision but one that countless students take each year. It will broaden your horizons, make the way you see the world different and introduce you to many new people who will undoubtedly influence your life going forward. Personally it was without doubt one of my very best decisions and one that I will never regret.
But exactly how can I decide on what is the best for me, my circumstances are different, you will say. There seems to be so many options out there, my parents tell me one thing, my friends something different just how can I make the best decision for myself?
You will be reassured to know that at Jack StudyAbroad we meet students similar to yourself every day of the week. We have a team of experienced counsellors that are there to listen. Trained to ask you relevant questions, to find out from you what you are really looking for within the framework of your current knowledge and education history in Singapore. They themselves have studied and travelled abroad, they have had to make these decisions themselves, they fully understand where you are coming from. This is the first step in the journey that you will make, be brave, place your trust in us. Come and see us in our Somerset office or meet us at one of the Jack StudyAbroad Expos in Singapore.
And if you would like to meet with me or bring your parents along too that is perfect. Always happy to have a discussion on what might be suitable and how we can help you get into the right institution for you.
Good luck with your journey – it will bring rich rewards!
Contact us
Our headquarters is located in OrchardGateway (Somerset), Singapore: