About StudyAbroad.sg & JACK StudyAbroad
StudyAbroad.sg is part of the successful JACK StudyAbroad Network. We are official representatives of several world-class universities and colleges. We can give you advice on your study plan and help you apply to our partner universities with no service fee required.
Personalized Service
We provide personalized service to every student. We listen to your needs with our hearts, analyse your situation in detail and give our honest and feasible advice. With us, you can be assured that you are making sound decisions. Our services include:
All of our services are sponsored by partner institutes and are Free to students.
Worldwide Network
JACK StudyAbroad can trace its history back to 2005. Since then, we have expanded our partnerships with many leading universities and colleges across the United Kingdom, Australia, New Zealand and the United States. JACK Study Abroad strives to be an authoritative study abroad agency, with a special focus in the Singapore and South East Asia regions. Our success is built on a long-standing commitment to the specific needs of international students.
Many universities and colleges recognize the quality of our work and have appointed us as their official representative in Singapore. The role of university representative makes us an important link between you – the applicant – and the university:
Every month, over 10,000 people visit our website for help with education options for themselves or their children. Every year, hundreds of students choose to pursue their higher education with our partner universities through our agency.
We wish you every success with your future studies!
Meet Mr. David Few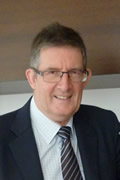 Are you comparing Foundation Program to A level program? Are you confused? Are you unsure about which foundation program is good? Come and have a chat with Mr. David Few. It's exclusively available in Singapore.
Mr. Few is formerly the Principal of Bellerbys College (Cambridge), the Global Admission Director and the Global Recruitment Director for Bellerbys College. He is now the Business Development director of JACK StudyAbroad and would be more than happy to advise students and parents from Singapore. The topics covers comparison of Foundation program and A level program, different foundation programs in the UK and career planning for O level graduates. Read more and make appointment here: Meet Mr. Few in Singapore.
Contact us
Our head office is located in Somerset, Singapore: