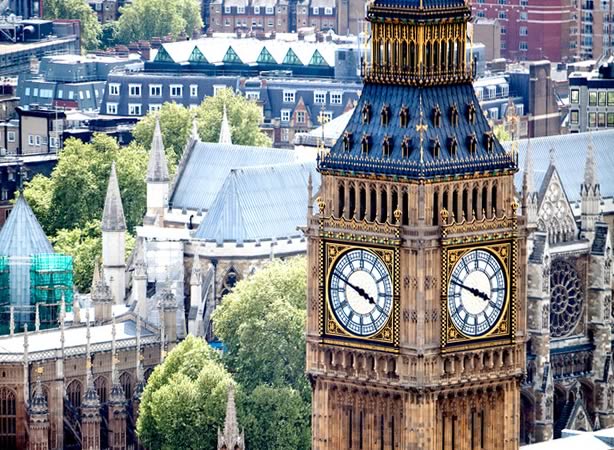 International students thrive when they study overseas in the UK. The United Kingdom is known around the world for many things: majestic landscapes littered with historical castles, groundbreaking literary, musical and political movements, the storied tradition of a monarchy that has stood the test of time, and opulent royal weddings that allow princes, and the entire world, to fall in love with princesses.
Why Should I Study in the UK?
Few countries offer a higher quality education than the UK. There are some other good reasons to study here:
UK education is affordable
UK education is affordable
Now it's about 20-30% cheaper to study in the UK than to study in USA or in Australia. These are average costs:
University tuition fee: £10,000 - £18,000 / year
Living cost** outside London: £8,000 / year
Living cost** in London: £10,000 / year
* Exchange rate: £ 1 = S$ 1.8
** including food & accommodation
UK Universities are highly ranked
UK Universities are highly ranked
The UK institutions consistently rank among the best in the world and qualifications are internationally valued and recognised. In fact, four of the top ten universities in the world are in the UK (World Rankings, QS).
The UK is also a world-leading research nation as the UK undertakes 5 per cent of the world's scientific research and produces 14 per cent of the world's most frequently cited papers.
Rich history and culture
Rich history and culture
The UK has a vibrant performing arts heritage, with theatres featuring traditional plays as well as new, contemporary productions – from Shakespeare and opera to world-famous musicals and modern dance. You can also dive into the UK's rich history and contemporary culture by enjoying the world-famous events, local celebrations and public holidays that take place throughout the year.
List of UK Universities Which I can apply
Please refer to list of UK Universities partners
Are You in Singapore? You are eligible for our free service.
We are the one-stop centre in Singapore for university & visa application. Appointed by universities, our services are free for students in Singapore. Talk to us today to get advice on your study plan and assistance on your application.
Online Enquiry Form
Facts about the UK
Population
62041800
Currency
1 S$ = 0.55 £
Time zone (s)
7 Hours behind Singapore
Drive on the
left
International dialing code
44
Official language
English
Capital city
London
Major cities
Manchester, Glasgow
Big mac
£ 3
Half litre of beer
£ 2.7
Can of coke
£ 1.2
Bottle of water 1.5l
£ 1.1
Cinema ticket
£ 10