After completing O-Level, you can choose from polytechnics or junior colleges locally in Singapore, or you may wish to consider university pathway options in the UK, Australia, New Zealand or the United States.
Every year, hundreds of O-Level graduates choose to study overseas. A majority of them have chosen the Foundation year program, which provides a fast-track pathway to reputable universities overseas. Studying abroad promises a life-changing experience for international students and the qualifications from UK, Australian and New Zealand universities are known around the world as high quality and world-class.
Overseas options after O-Level
These are options for O-Level graduates who choose to study abroad:
The Foundation year program is a pre-university qualifying program that is equivalent to A-Level. Combining academic modules and study skills training, the Foundation year qualifies students to meet the requirements of degree-level study at universities. It can be completed within one year so that you enter university one year earlier than a traditional A level student.
You will progress to the first year of a Bachelor's degree upon successful completion of the Foundation year program. Your place is guaranteed when you complete the Foundation year and achieve the grades stipulated in your offer letter.
With a Foundation year program, you can graduate to university in just one year after O-Level upon successful completion. You can apply with your last year O-Level results so that you are able to start the Foundation year in the coming September and progress to university in September the next year. If you are sitting O-Level exams this year, you can apply with your preliminary result in September/October, so that you are able to start the Foundation year in January the next year and progress to university in September.
Please read more: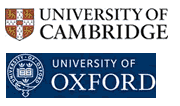 'Advanced Levels' are the UK public university entrance examinations and are recognised worldwide. A'level gives you the in-depth preparation you need to excel in the most demanding and competitive degree courses.
If you have exceptional academic ability, your ambition might be either Oxford or Cambridge University or a UK medical school. These institutions are some of the most competitive in the world. Success at UK A-Level allows you to choose from all UK universities. You will also need specialised preparation in addition to your excellent academic qualifications.
Please read more:
Meet Mr. David Few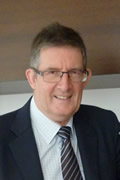 Are you deciding between a Foundation year program or A-Level program? Are you confused? Are you unsure about which Foundation year program is more suitable? Come and have a chat with Mr. David Few. It's exclusively available in Singapore.
Mr. Few is formerly the Principal of Bellerbys College (Cambridge), the Global Admission Director and the Global Recruitment Director for Bellerbys College. He is now the Group Director of JACK StudyAbroad and is permanently based in Singapore. He would be more than happy to advise local students and parents. The topics covers comparison of Foundation year programs and UK A-Level program, different Foundation year programs in the UK and career planning for O-Level graduates. Read more and make an appointment here: Meet Mr. Few in Singapore.
Are you in Singapore? You are eligible for our free services.
We are the overseas university application centre in Singapore. Fully funded by universities, our services are free for students in Singapore. Contact us to get free advice and assistance on your application, visa and accommodation.
Online Enquiry Form