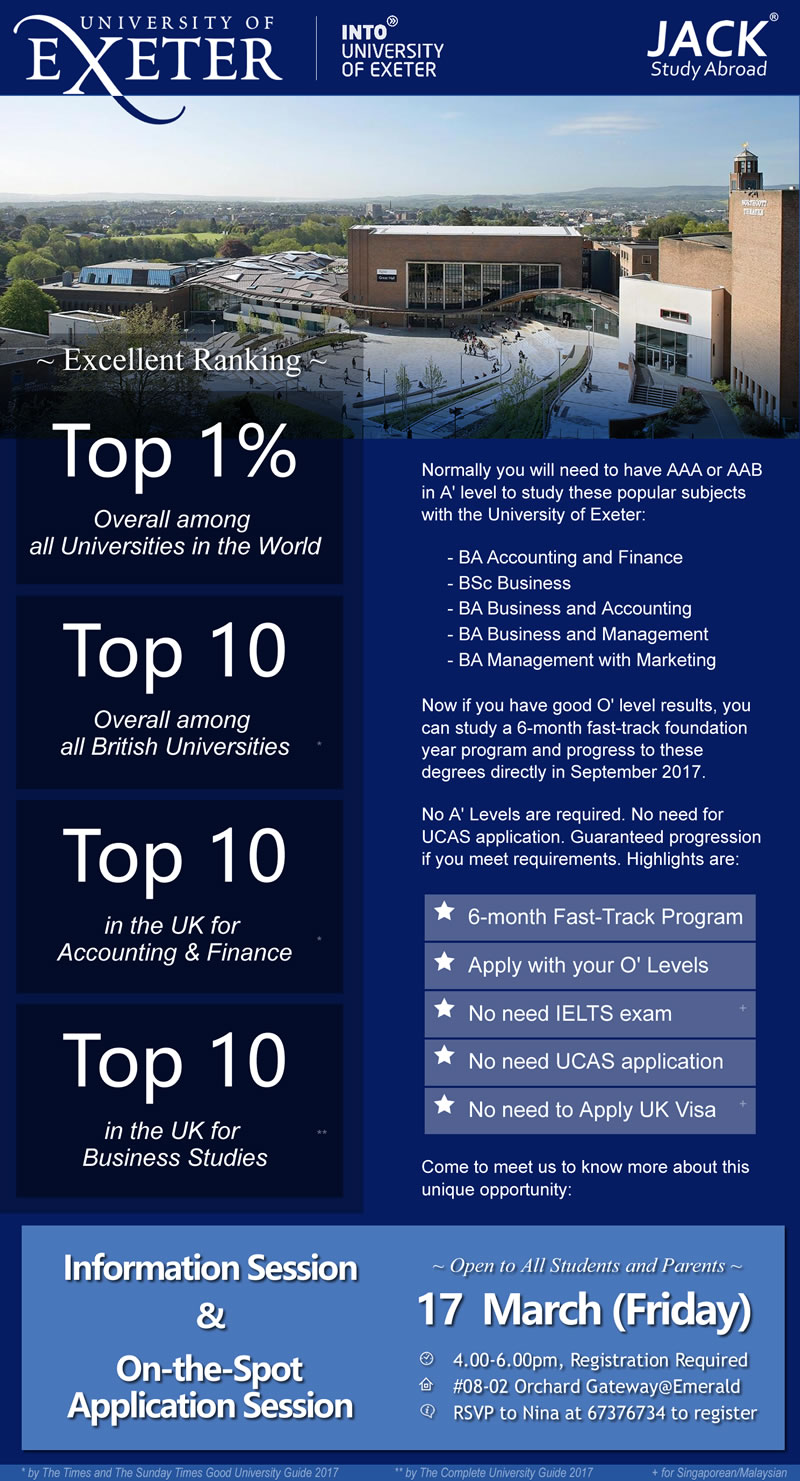 Study with a Top 10 UK University
Normally you will need to have AAA or AAB in A' level to study these popular subjects with the University of Exeter:
BA Accounting and Finance
BSc Business
BA Business and Accounting
BA Business and Management
BA Management with Marketing
Now if you have good O' level results, you can study a 6-month fast-track foundation year program and progress to these degrees directly in September 2017. No A' Levels are required. No need for UCAS application. Guaranteed progression if you meet requirements. Highlights are:
6-month Fast-Track Program
Apply with your O' Levels
No need IELTS exam
No need UCAS application
No need to Apply UK Visa
Come to meet us to know more about this unique opportunity.
We will Waive Application Fee &  Offer generous Scholarship when you make an application. Please bring these documents with you:
Original/Copy of your transcript or result slip
Original/Copy of your certificate (if any)
Original/Copy of your passport
Please fill in the register form now to avoid long waiting time.