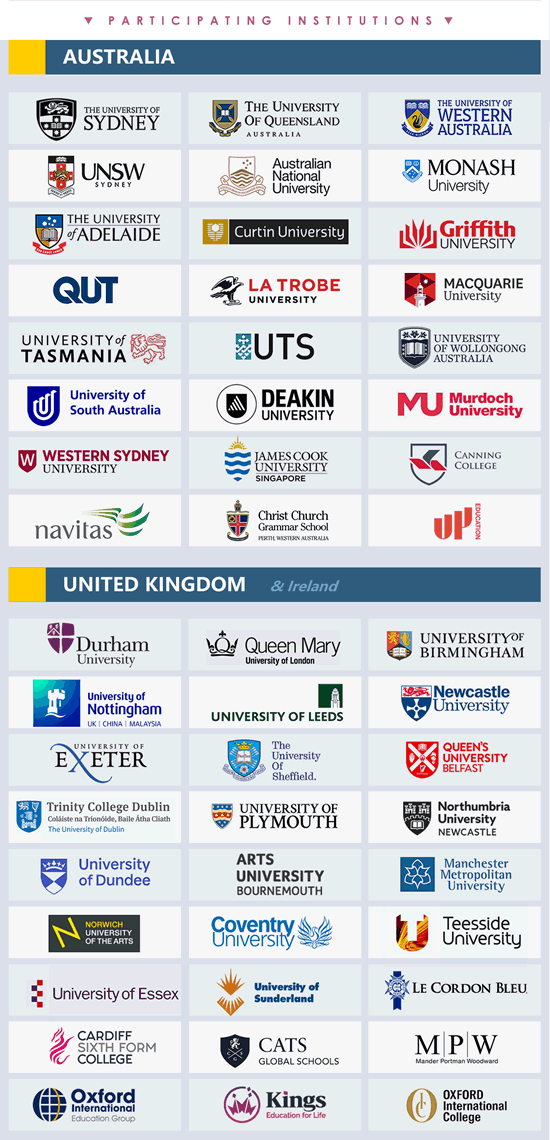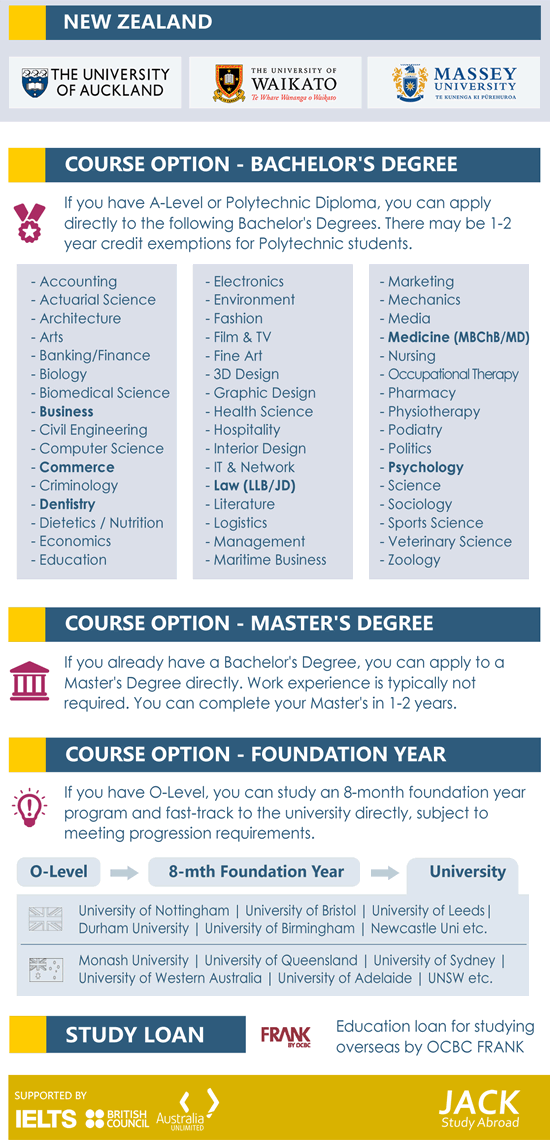 The Global University Expo 2023 (September)
No longer online! Meet over 60 institutions flown in from the UK, Australia and New Zealand in person at the largest overseas university expo in Singapore: The Global University Expo 2023 to find out more about your options and lodge application to many elite universities from the UK & Australia at one go:
Top Ranked in Australia (Group of Eight) & NZ:
University of Sydney
Monash University
UNSW
University of Queensland
Australian National University
University of Western Australia
University of Adelaide
Top Ranked in the UK:
Durham University
University of Birmingham
University of Leeds
University of Nottingham
Newcastle University
University of Sheffield
University of Exeter
University of London, Queen Mary
Trinity College Dublin (Ireland No.1)
Top Ranked in New Zealand & Ireland
University of Auckland (New Zealand No.1)
Trinity College Dublin (Ireland No.1)
Expo details
Venue:
Marina Bay Sands Expo & Convention Center Level 4 – Orchid Hall
Date & Time:
12.00am – 6.30pm, 2 September (Sat) 2023 ONLY
How to participate:
Please fill in the registration form below. Registration is compulsory
What to prepare:
Please bring your academic results & passport
This event is suitable for:
A-Level, IB students seeking direct entry to universities
Polytechnic students seeking credit exemption at universities
N/O-Level, iGCSE students seeking foundation year programs
Bachelor students seeking Master programs
You can apply to:
Medicine / Dentistry /  Pharmacy / Physiotherapy / Nutrition / Occupational Therapy
Law / LLM / Politics / International Relations
Business / Finance / Accounting
Engineering / Science
Media / Art & Design
All other subjects
Various Foundation Year Programs
1 year Degree Program for polytechnic graduates
You will receive free visa advice, application fee waiver worth $500, and generous scholarship (if applicable) when you lodge application during the event. Please bring these documents with you:
Original/Copy of your transcript or result slip; and certificate, if any
If studying at degree/diploma,  your previous semesters transcript
Original/Copy of your passport
The expo will be crowded. To gain faster entry to the exhibition hall, please fill in the registration form on this page.