Heriot-Watt University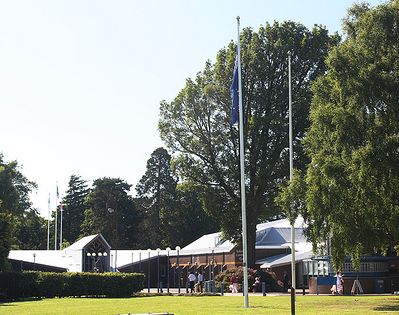 Heriot-Watt University dates back to 1821 and has been awarded the Scottish University of the Year for academic years 2011/2012 and 2012/2013. Heriot-Watt University has also been awarded the 2012/2013 Sunday Times University Guide's UK University of the Year for Student Experience honour. Students ranked Heriot-Watt first in Scotland and fourth in the United Kingdom out of all UK universities in the 2012 National Student Survey.
Specifically, student's ranked Heriot-Watt's Chemical Engineering, Psychology, and Urban Planning programmes first in the UK, and its Chemistry, Civil Engineering, Marketing, and Mechanical Engineer programmes came in second. The 2013 Guardian University Guide also gave Heriot-Watt high rankings. The university's Chemistry programme ranked second in the UK and first in Scotland. Mechanical Engineering and Chemical Engineering also ranked first in Scotland, and Civil Engineering and Building/Town and Country Planning ranked second. These high rankings are further confirmed by recognition in the RAE as one of the top 35 UK universities for research.
Of the 7,828 students attending university on Heriot-Watt's UK campuses, 35 per cent of the students are from countries other than the United Kingdom. The international student population comes from 123 different countries, and Heriot-Watt also has 149 students in its exchange and visiting student programmes. The university offers degree programmes worldwide, as well, and has campuses in Dubai and Malaysia. According to the 2012 National Students Survey, 94 per cent of Heriot-Watt graduates find either employment or move on to further study within six months of graduation.
City of Edinburgh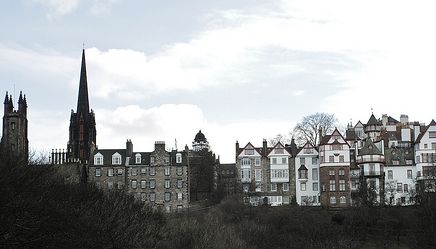 Edinburgh is the capital of Scotland and it is where Heriot-Watt's main university campus lies; other Scottish campuses are found in Scottish Borders and Orkney. Edinburgh is a historical yet culturally diverse city, and one-fifth of Edinburgh's population is students.
Edinburgh presents students with rich offerings in theatre and the arts – hosting an annual international art festival every August – as well as dining and cafes, pubs, clubs, and retail. Edinburgh offers easy transit for students throughout the city and the United Kingdom with a comprehensive air, train, and bus transportation system.
Map of Heriot Watt University
Heriot Watt University officially appointed representative in Singapore
JACK StudyAbroad
- Free services for Singapore students
Address: #08-02 Orchard Gateway @Emerald, Singapore 238851 (Opp. Somerset 313)
Phone: (+65) 6737 6734
Business Hours: Mon-Fri 9.30-18.00; Sat 10.00-13.30
JACK StudyAbroad helps you with:
Heriot Watt University entry requirements and pre-application assessment
Certification of your application documents
Submission of application & follow-up
Overseas student visa (if required) application
Pre-departure advice
Funded by universities, all these services are free of charge for students in Singapore.
If you are ready to apply
Please complete the online application form (takes 3 minutes to complete).
If you need any help, advice or assistance on course information, application, visa and accommodation on Heriot Watt University
We are happy to help. Please complete the enquiry form below.
Are you in Singapore? You are eligible for our free services.
We are the overseas university application centre in Singapore. Fully funded by universities, our services are free for students in Singapore. Contact us to get free advice and assistance on your application, visa and accommodation.
Online Enquiry Form