Massey University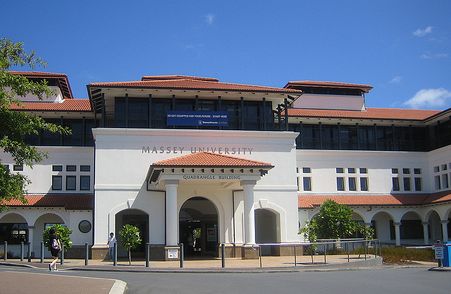 Founded in 1927, Massey University is the only New Zealand university to offer Aviation, Dispute Resolution, and Veterinary Medicine degree programmes. Massey University is one of six New Zealand universities to be named in the 2012/2013 Times Higher Education World University Rankings. This ranks Massey amongst the top 2 per cent of universities in the world. Massey is also one of seven New Zealand institutions to be named in the 2012/2013 QS World University Rankings. Individually, Massey's Agriculture and Forestry programme ranked 21st in the world in the QS Rankings by Subject.
In the 2012 PBRF assessment, Massey ranked second in New Zealand in terms of its level of improvement from the previous study. Over 50 per cent of Massey's researchers received a 'meets' or 'exceeds' national/international benchmarks for excellence. Forty-seven per cent of Massey's academic staff received the highest level rating possible for their chosen field of research.
Massey University supports a student body of 33,491 students on four campuses and via extramural/distance learning. A total 3,223 international students travel to New Zealand to study on one of Massey's campuses. Another 15,627 study at Massey through its extramural/distance learning programme. Massey's New Zealand campuses are located at Palmerston North – Turitea and Hokowhitu specifically – Albany, part of Auckland's north shore, and Wellington.
Cities of Palmerston North and Auckland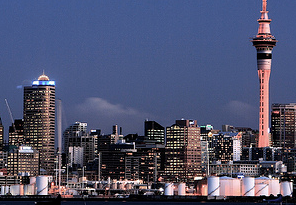 Palmerston North is located in the Manawatu-Wanganui region of New Zealand's North Island. The indigenous Māori people make up 15.4 per cent of Palmerston's population. Palmerston is a business hub of New Zealand, with companies such as Toyota New Zealand basing their offices there.
Auckland has 1.3 million residents and is a huge boating community. More than 135,000 sea vessels are docked in Auckland's harbours. Auckland outdoor activities include sailing, of course, and visiting the city's numerous parks and volcano fields.
Map of Massey University (Auckland campus)
Massey University officially appointed representative in Singapore
JACK StudyAbroad
Address: #08-02 Orchard Gateway@Emerald, S238851
Direction: Opposite Somerset 313
Phone: (+65) 6737 6734
Business Hours: Mon-Fri 9.30-18.00; Sat 10.00-13.30
JACK StudyAbroad helps you with:
Advice on Massey University: entry requirements, application progress and pre-application assessment
Certification of documents
Application checking & submission
Overseas student visa application assistance
Hostel & student flights booking
Funded by universities, all these services are free of charge for students in Singapore.
If you are ready to apply
Please complete a short online application form (takes 3 minutes to complete).
If you need more information on Massey University
Please call us during office hours or complete the enquiry form on this page
Are you in Singapore? You are eligible for our free services.
We are the overseas university application centre in Singapore. Fully funded by universities, our services are free for students in Singapore. Contact us to get free advice and assistance on your application, visa and accommodation.
Online Enquiry Form