Monash University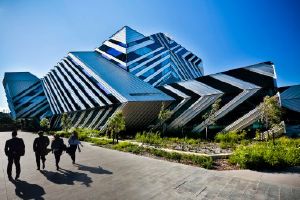 Established in 1958, Monash University is renowned not only for its excellence in teaching, but for its transformative research and for the difference its students make in the world once they graduate. Monash is also a member of the prestigious Group of Eight, an alliance of leading Australian universities recognised for their distinction in teaching and research.
When you choose Monash you don't just join a university, you join a global community. We bring together students from more than 100 countries across our campuses, creating a diverse and culturally vibrant atmosphere. We have an international network of more than 290,000 graduates with five Australian campuses, a campus in Malaysia, a Joint Graduate School in China, a learning centre in Italy, a research centre in India and a vast network of partners across the world. This means our students benefit from global perspectives in any area they choose to study.
Monash offers the opportunity to study across both traditional and emerging disciplines, with courses delivered by ten faculties, Art, Design and Architecture; Arts; Business and Economics; Education; Engineering; Information Technology; Law; Medicine; Nursing and Health Sciences; Pharmacy and Pharmaceutical Science; and Science. At Monash you can now choose from a range of course combinations to suit your personal and professional goals.
Monash has also earned a foremost reputation as a research powerhouse of innovation and discovery. From our 1968 research that lead to the world's first law requiring seatbelts in all cars, to pioneering in-vitro fertilisation, to prototyping microchips that will power a direct-to-brain bionic eye implant, to creating an energy storage system that outperforms lithium-ion batteries – Monash research has made a profound influence in the world and will continue to do so well into the future.
At its heart, Monash embraces a culturally diverse and international outlook by welcoming and educating the brightest minds from all corners of the globe. With such an outstanding reputation and global focus, it's not surprising that more and more students are choosing Monash as their academic destination.
Monash University
City of Melbourne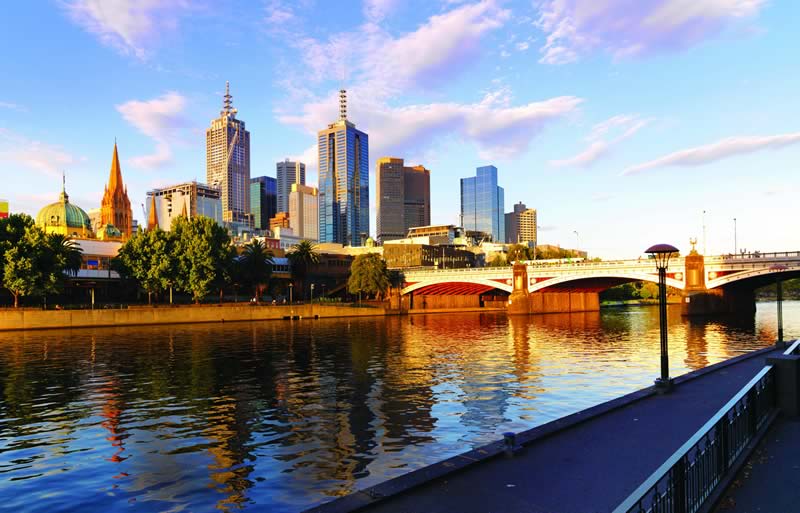 Melbourne has a long-held reputation for welcoming international students and providing them with memorable study experiences. And as of August 2015 the 'Economist Intelligence Unit' has now ranked Melbourne the world's 'most liveable city' for five years running.
It offers a high standard of living and first-class education, health care, public transport, high employment rates, safety and security. The city is a rich, multicultural landscape of ideas, skills and personalities. The people are cosmopolitan, fun-loving and friendly. Melbourne hosts a diverse economy known for its strengths in finance, information communications technology, biotechnology, research, manufacturing, automotive, aviation/aerospace and creative industries.
With a population of four million there are many opportunities for casual work while studying. In your spare time the city has something for all tastes, from beautiful parks and gardens to the edgy arts and music scene. Melbourne is also Australia's restaurant capital, with more than 3000 restaurants offering cuisines from around the world. Melbourne is home to many international sporting events and festivals and hosts a range of cultural festivals.
Map of Monash University (Clayton Campus)
Programs
Please contact us for a full course prospectus. It's free of charge.
Tuition Fee
For tuition fee, please contact us for details
Monash University Officially Appointed Representative in Singapore
JACK StudyAbroad
Address: #08-02 Orchard [email protected], S238851
Direction: Opposite Somerset 313
Phone: (+65) 6737 6734
Business Hours: Mon-Fri 9.30-18.00; Sat 10.00-13.30
Talk to JACK StudyAbroad for advice on your study plan and application to Monash University. Free Services for Students in Singapore:
Professional advice on courses & institutions
Application checking & submission
Free documentscertification
Visa application assistance
Assistance on hostel booking & special student fares
To enjoy the free services, please complete the enquiry form or contact us.
Are You in Singapore? You are eligible for our free service.
We are the one-stop centre in Singapore for university & visa application. Appointed by universities, our services are free for students in Singapore. Talk to us today to get advice on your study plan and assistance on your application.
Online Enquiry Form