Participating University Profile
Australia
New Zealand

The University of Auckland, consistently finds itself in the top 100 and is New Zealand's highest ranked university. It offers courses across a broad range of disciplines and its archaeology, education and anatomy programmes are among the best in the world. Students benefit from five-star research, teaching and facilities; as well as all the dynamic culture that the city of Auckland has to offer. University of Auckland graduates are considered highly employable.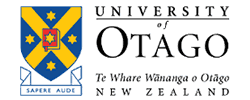 University of Otago is New Zealand's first university and prides itself on a history of excellence. It has a very high, well respected research output and has 12 subjects in the top 100. It has received particular acclaim for its programmes in medical science, dentistry, humanities and business. Otago performs very highly in student satisfaction surveys, and it has been awarded a five-star plus rating.

Located in Hamilton, on New Zealand's North Island, the University of Waikato is in the top 1.5% of universities globally. It has earned a strong reputation for its cutting-edge facilities, outstanding teaching and student satisfaction. With thirteen subject areas rated among the best in the world, it is particularly noted for business, engineering and accounting.
United Kingdom