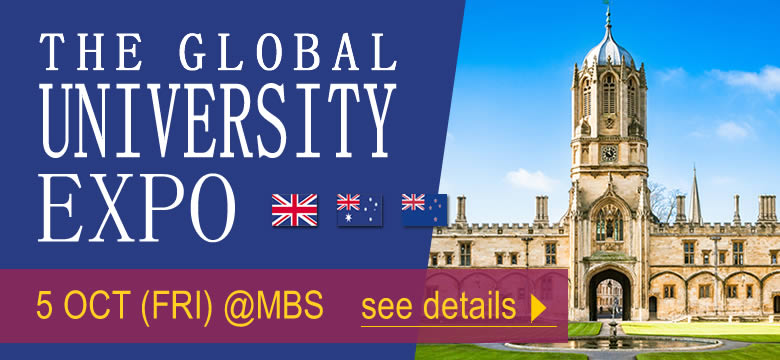 Polytechnic Diploma is a very practical qualification and is well recognized by all employers in Singapore. However as a diploma holder, your starting salary is usually lower and you will face a lot of challenges a few years down the road. In comparison, a Bachelor's Degree is more well regarded and it gives you unlimited opportunities in your career advancement.
When applying to a Bachelor's Degree, Polytechnic Diploma graduates could be granted advanced standing (credit exemptions) on a case-by-case basis. With UK universities, you can often obtain 1 year exemptions if the accumulated GPA is above 3 and your Diploma major matches the proposed Bachelor's Degree Program; with Australian universities, usually 1~2 year exemptions are granted if the accumulated GPA is above 2.7.
If you are considering future your studies at a reputable university in the UK, Australia or New Zealand, you can enjoy our free application and visa services.
UK, Australia & New Zealand Universities officially appointed representative in Singapore
JACK StudyAbroad
Address: #08-02 Orchard Gateway@Emerald, S238851
Direction: Opposite Somerset 313
Phone: (+65) 6737 6734
Business Hours: Mon-Fri 9.30-18.00; Sat 10.00-13.30
JACK StudyAbroad helps you with:
Advice on UK, Australia & New Zealand Universities
Certification of documents
Application checking & submission
Overseas student visa application assistance
Hostel & student flights booking
Funded by universities, all these services are free of charge for students in Singapore.
If you are ready to apply
Please complete the online application form.
If you need more advice on UK, Australia & New Zealand Universities
Please complete the enquiry form on this page, or call us / visit our office.
What's Next
Please fill in the online enquiry form and our representative will contact you within 1 business day. All services are free of charge. Alternatively, please call 67376734 during office hours.