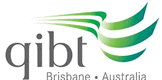 Since 1997, the Queensland Institute of Business and Technology (QIBT) and Griffith University have worked together to help over 7,000 Australian and international students gain access to tertiary studies, thus earning the reputation as Queensland's leading university pathway provider.
Located on Griffith University's Mt Gravatt campus, QIBT offers you a range of study options including Certificate IV in foundation studies and diploma pathway (equivalent to 1st year degree). You will also have access to computing, library and recreational facilities to help prepare you for the transition to tertiary study. Brisbane is an ideal place to live and study. It is Australia's fastest-growing capital city and is widely considered the country's most liveable city, offering a safe, friendly and multicultural environment.
Griffith University

Griffith University's global approach is preparing graduates for the workplace of the future. As a Griffith graduate, you will have the versatility to be mobile across careers and countries. Ranked in the top 4% of universities worldwide (Times HES-QS World Ranking), Griffith University's global perspective is preparing graduates for tomorrow's international job market. With a focus on industry connections and hands-on experience, Griffith students are already networked and connected before they graduate.
With over 300 degrees across 5 campuses, Griffith provides an extensive range of specialised study options that help you to focus on achieving your own career goals. The Griffith Business School is only the fifth university in Australia to receive accreditation from the Association to Advance Collegiate Schools of Business ( AACSB International).
QIBT Pathway Programs to Griffith University
The QIBT Certificate IV in University Foundation Studies and the Postgraduate Qualifying Program are Griffith University's bridging programs. They are designed in consultation with Griffith University and are moderated by the university. QIBT Diploma programs are based on the first year of the equivalent Griffith University Bachelor degree program. In choosing to study at QIBT, you will be receiving a Diploma of the highest quality that is moderated by Griffith University.
QIBT offers a university foundation program which provides a bridge between secondary school and undergraduate studies. We have designed the Certificate IV in University Foundation Studies to adequately prepare you for entry to university level programs in Commerce, Design, Information Technology, Hotel Management, Engineering, Health, Science, Arts and Education fields.
When you successfully complete the foundation program, you may choose to start one of the QIBT Diploma programs. This will give you 80 credit points for entry to the second year of the relevant Bachelor degree program at Griffith University.
To move from the Certificate IV to a Griffith University Bachelor degree you need to achieve a minimum grade point average (GPA) of 4.5. This allows you to enter the majority of Griffith University's Bachelor degree programs. For programs in high demand, you may need a higher GPA.
You could choose from these streams:
Arts Stream
Biosciences Stream
Commerce/Business Stream
Criminology & Criminal Justice Stream
Education Stream
Engineering Stream
Graphic Design Stream
Hotel Management Stream
Information Technology Stream
Law Stream
Psychology Stream
Science Stream
We offer QIBT and Griffith University Diploma programs. Programs are predominantly Griffith University first year degree courses, and are moderated by Griffith University lecturers. When you successfully complete a QIBT Diploma program, you are guaranteed entry into the second year of the relevant Griffith University degree program. A full year's credit may also be available at many other universities around Australia.
These streams are offered:
Diploma of Biosciences
Diploma of Commerce
Diploma of Criminology & Criminal Justice
Diploma of Engineering
Diploma of Graphic Design
Diploma of Hotel Management and Information
Diploma of Technology
QIBT Diploma programs are equivalent to the first year of the related Griffith University degree program. 80 credit points is equivalent to one year of full-time study.
For a detailed list of Bachelor degrees which accept progression from QIBT diploma, please contact us for a free copy of prospectus or personalized consultation.
QIBT officially appointed representative in Singapore
JACK StudyAbroad
Address: #08-02 Orchard Gateway@Emerald, S238851
Direction: Opposite Somerset 313
Phone: (+65) 6737 6734
Business Hours: Mon-Fri 9.30-18.00; Sat 10.00-13.30
JACK StudyAbroad helps you with:
Advice on QIBT: entry requirements, application progress and pre-application assessment
Certification of documents
Application checking & submission
Overseas student visa application assistance
Hostel & student flights booking
Funded by universities, all these services are free of charge for students in Singapore.
If you are ready to apply
Please complete a short online application form (takes 3 minutes to complete).
If you need more information on QIBT
Please call us during office hours or complete the enquiry form on this page
Fees & Intake
Intake: February, June, Octorber
Tuition Fees: contact us for latest price
Are you in Singapore? You are eligible for our free services.
We are the overseas university application centre in Singapore. Fully funded by universities, our services are free for students in Singapore. Contact us to get free advice and assistance on your application, visa and accommodation.
Online Enquiry Form