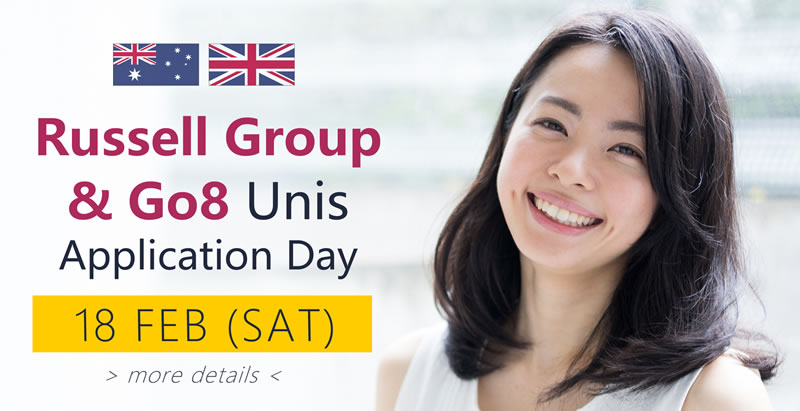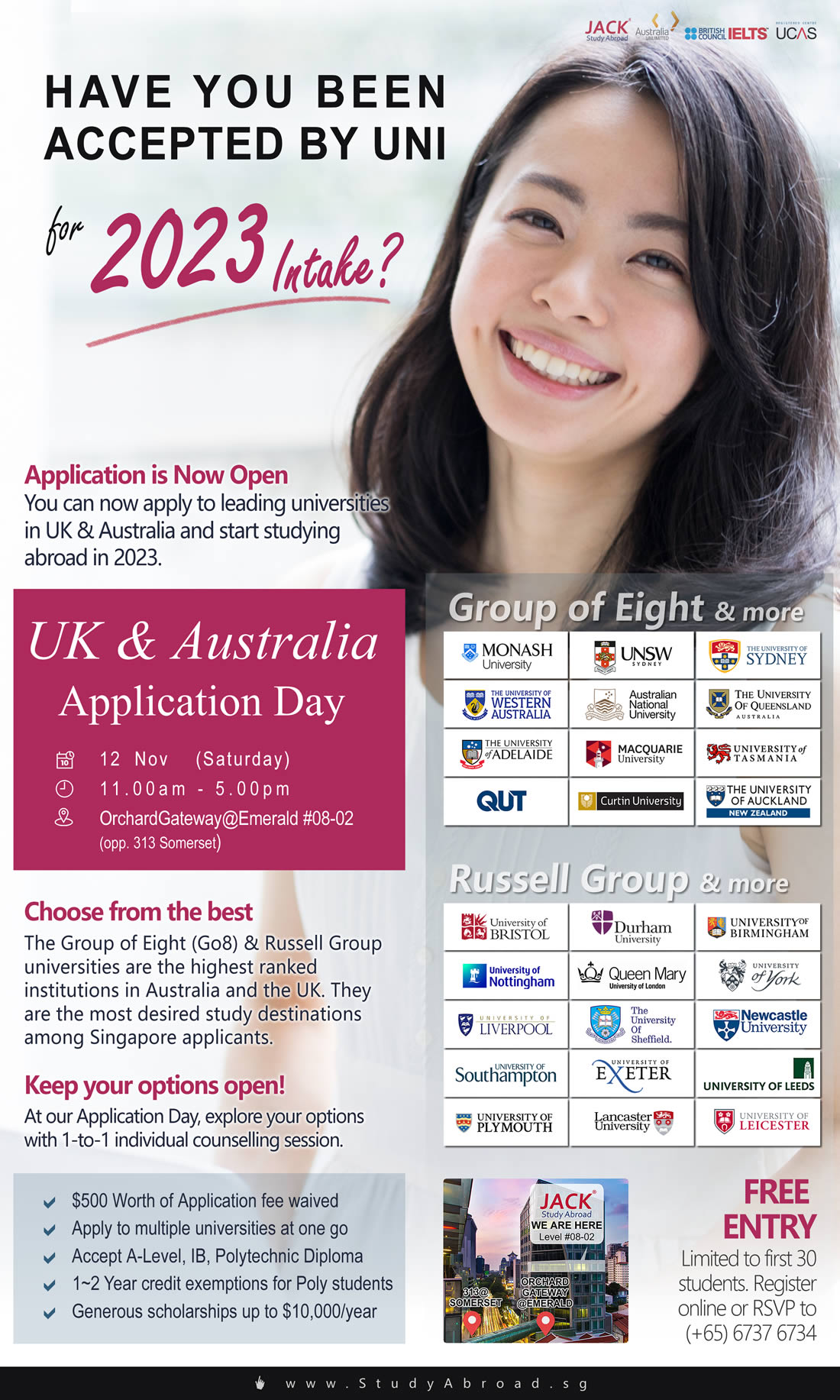 UK & Australia Application Day – 12 Nov 2022
Have you been accepted by UK, Australia and New Zealand universities for 2023 intake yet? You can now apply to leading overseas universities and start studying abroad in 2023. Make your way down to this special 'UK & Australia' Application Day on 12 Nov 2022 (Saturday) to lodge your application to many elite universities at one go.
This Event is suitable for:
A-Level, IB students seeking direct entry to uni
Polytechnic students seeking credit exemption at uni
N/O-Level, iGCSE students seeking foundation year
Bachelor students seeking Master programs
You can apply to:
Medicine / Dentistry  /  Pharmacy / Physiotherapy / Nutrition / Occupational Therapy
Law / LLM / Politics / International Relations
Business / Finance / Accounting
Engineering / Science
Media / Art & Design
All other subjects
Various Foundation Year Programs
Polytechnic to University 1-Year Top Up Degree
You will receive free visa advice when you lodge application during the event. Please bring these documents with you:
Original/Copy of your transcript or result slip
Original/Copy of your certificate, if any
If studying at degree/diploma,  your previous semesters transcript
Pre-Register to get Priority Service
The event will be crowded. If you pre-register online, you will be prioritised and assigned a fixed time slot for the 1-to-1 consultation so that you don't have to wait for long time.
Please fill in the registration form now.
** REGISTRATION IS NOW CLOSED. PLEASE CONTACT US FOR ANY ENQUIRY **