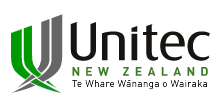 Unitec Institute of Technology (UNITEC)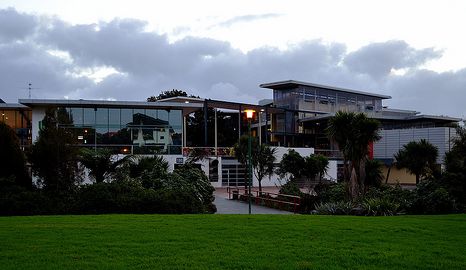 A member of the International Association of Universities, Unitec Institute of Technology is New Zealand's largest school of technology. Unitec began as Carrington Technical Institute in 1976. Carrington Technical Institute became Carrington Polytechnic in 1987. In 1994, Carrington Polytechnic changed its name to the school's current moniker, Unitec Institute of Technology.
Unitec is the largest provider of vocational and applied training programmes in New Zealand. Of particular note, Unitec Institute of Technology is the only educational institution within New Zealand to offer an osteopath programme giving students entry into osteopath practice upon graduation by registering directly with New Zealand's Osteopathic Council.
Unitec also plays a key role in nursing and police training. Ninety per cent of Unitec undergraduate degrees boast a curriculum strong in work-based learning with a direct correlation to the specific industry. Students participating in Unitec's Introduction to Policing programme, for example, will work directly with New Zealand Police as part of their coursework.
Unitec's performance indicators rank the technology institute, and Unitec has a very high student success rate. For the 2102 academic year, Unitec's Successful Course Completion rate was nearly 80 per cent for all course levels, with over 80 per cent of Unitec's degree and postgraduate students and nearly 90 per cent of Unitec's masters and doctorate students successfully completing their coursework.
Unitec supports over 21,000 students on three Auckland campuses in Mt. Albert, Henderson, and Albany. Unitec's international student body is comprised of approximately 16 per cent of the 21,000 student body base.
Suburbs of Mt. Albert, Henderson, and Albany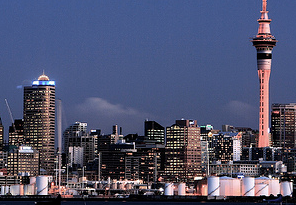 Auckland's suburb of Mt. Albert is situated around the Mt. Albert volcano. Mt. Albert is 7 kilometres Southwest of Auckland's Central Business District. Fans of sport can enjoy Mt. Albert's two professional football and rugby teams.
The suburb of Henderson is located 13 kilometres West of Auckland's City Centre. Henderson sits close to the Whau River and Waitemata Harbour. Shopping and theatre are the main forms of entertainment in Henderson.
The Albany suburb sits north of the Waitemata Harbour and 15 kilometres Northwest of Auckland's City Centre. Albany is one of New Zealand's premiere retail meccas. The cinema, rugby, and BMX racing provide additional entertainment.
Map of UNITEC
UNITEC officially appointed representative in Singapore
JACK StudyAbroad
- Free services for Singapore students
Address: #08-02 Orchard Gateway @Emerald, Singapore 238851 (Opp. Somerset 313)
Phone: (+65) 6737 6734
Business Hours: Mon-Fri 9.30-18.00; Sat 10.00-13.30
JACK StudyAbroad helps you with:
UNITEC entry requirements and pre-application assessment
Certification of your application documents
Submission of application & follow-up
Overseas student visa (if required) application
Pre-departure advice
Funded by universities, all these services are free of charge for students in Singapore.
If you are ready to apply
Please complete the online application form (takes 3 minutes to complete).
If you need any help, advice or assistance on course information, application, visa and accommodation on UNITEC
We are happy to help. Please complete the enquiry form below.
Are you in Singapore? You are eligible for our free services.
We are the overseas university application centre in Singapore. Fully funded by universities, our services are free for students in Singapore. Contact us to get free advice and assistance on your application, visa and accommodation.
Online Enquiry Form