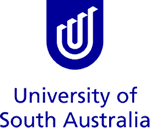 University of South Australia (UniSA) is the largest university in South Australia, it is one of the fastest growing and most innovative universities in Australia. With more than a third of its 36,000 students coming from more than 70 countries, UniSA is a modern and progressive institution with a strong and growing research profile.
UniSA has been long recognised for its links with industry and in 2008 were awarded the inaugural Ashley Goldsworthy Award for sustained collaboration between business and higher education by the Business/Higher Education Round Table (BHERT).
The University of South Australia is a great Australian education brand. It is one of the largest universities in Australia and has now become an increasingly respected international brand throughout Asia, Europe and North America.
Why Choose UniSA
University of South Australia is a leader in creating and applying knowledge. There are some good reasons why you should choose UniSA:
UniSA is one of the largest universities in Australia, it's fastest growing and most innovative
UniSA School of Business is accredited by EQUIS – only 130 business schools in the world has this accrediation
UniSA is one of the Australian Technology Network universities – the most innovative and enterprising in the nation
Adelaide is one of Australia's most affordable and livable cities
UniSA Programs
Certificate IV in University foundation studies
Then SAIBT's Certificate IV in University Foundation Studies is the first step on your pathway to university.The Certificate IV is a university foundation program, equivalent to year 12, which provides the skills and discipline knowledge for students to successfully meet the challenges of undergraduate studies. Read more about SAIBT certificate IV in university foundation studies.
SAIBT Diploma
SAIBT offer five diploma programs that provide a pathway to almost every bachelor degree at the University of South Australia, so whatever degree you want to study, SAIBT can get you there faster. Read more about SAIBT diploma.
UniSA offers more than 300 innovative programs and are the only South Australian university to offer undergraduate degree programs in medical radiation, occupational therapy, pharmacy, physiotherapy, podiatry, environmental toxicology and journalism.
A Memorandum of Understanding was entered into with the Australian National University to build joint programs that offer students the opportunity to study at both institutions.
Please contact us for a free copy of prospectus.
UniSA officially appointed representative in Singapore
JACK StudyAbroad
Address: #08-02 Orchard Gateway@Emerald, S238851
Direction: Opposite Somerset 313
Phone: (+65) 6737 6734
Business Hours: Mon-Fri 9.30-18.00; Sat 10.00-13.30
JACK StudyAbroad helps you with:
Advice on UniSA: entry requirements, application progress and pre-application assessment
Certification of documents
Application checking & submission
Overseas student visa application assistance
Hostel & student flights booking
Funded by universities, all these services are free of charge for students in Singapore.
If you are ready to apply
Please complete a short online application form (takes 3 minutes to complete).
If you need more information on UniSA
Please call us during office hours or complete the enquiry form on this page
Fees & Intake
Intake: February, July
Fees: please contact us for details
Are you in Singapore? You are eligible for our free services.
We are the overseas university application centre in Singapore. Fully funded by universities, our services are free for students in Singapore. Contact us to get free advice and assistance on your application, visa and accommodation.
Online Enquiry Form