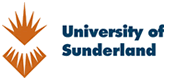 University of Sunderland is an innovative, forward-thinking university with high standards of teaching, research and support that sits at the heart of one of the UK's most up and coming cities. The university has strong links with industry and business, and work closely with some of the world's leading companies.
"The University is extremely good at adapting – constantly seizing new agendas and changing with society…when new ideas are announced academia trails in their wake, taking too long to adjust but Sunderland takes its opportunities and leads the field." University of Sunderland has one of the UK's newest campuses. It was named the 'Best English University for student experience' by the Times Higher Education Supplement in December 2005.
A Top-up degree allows you to top-up your polytechnic diploma or higher diploma to an honours degree. Best of all, if you already hold a good HND or polytechnic diploma (or equivalent) in a related subject you could be part way to securing a degree qualification at University of Sunderland, as we offer a range of Top-up degree courses, purpose-designed for business, computing, engineering and technology students.
Top Up Degree offered by University of Sunderland
Accounting and Financial Management (Top-Up)
Applied Business Computing (Top-Up)
Biotechnology (Top-Up)
Business and Marketing (Top-Up)
Business Management (Top-Up)
Computer Applications (Top-Up)
Computer Systems Engineering (Top-Up)
Dance (Top-up Course)
Drama (1 Year Top-Up)
Education and Curriculum Studies (Top-Up)
Graphic Design (Top-Up)
International Tourism and Hospitality Management (Top Up)
Manufacturing Engineering (1 Year Top-Up)
Music (Top-up Course)
Network Systems (Top-Up)
Nursing (Top-Up)
Radio (1 Year Top-Up)
Television and Video (Level 3 Top-Up)
University of Sunderland officially appointed representative in Singapore
JACK StudyAbroad
Address: #08-02 Orchard Gateway@Emerald, S238851
Direction: Opposite Somerset 313
Phone: (+65) 6737 6734
Business Hours: Mon-Fri 9.30-18.00; Sat 10.00-13.30
JACK StudyAbroad helps you with:
Advice on University of Sunderland: entry requirements, application progress and pre-application assessment
Certification of documents
Application checking & submission
Overseas student visa application assistance
Hostel & student flights booking
Funded by universities, all these services are free of charge for students in Singapore.
If you are ready to apply
Please complete a short online application form (takes 3 minutes to complete).
If you need more information on University of Sunderland
Please call us during office hours or complete the enquiry form on this page
Are you in Singapore? You are eligible for our free services.
We are the overseas university application centre in Singapore. Fully funded by universities, our services are free for students in Singapore. Contact us to get free advice and assistance on your application, visa and accommodation.
Online Enquiry Form