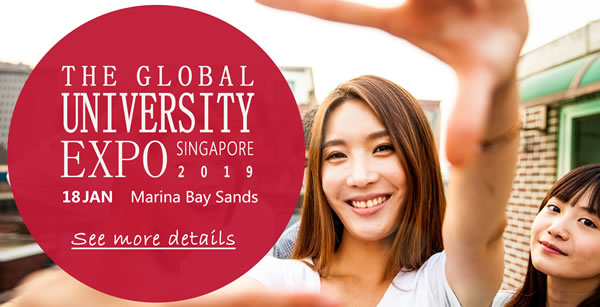 Reliable and Fast Growing
JACK Study Abroad is the most dynamic and fastest-growing education agency in Singapore. We have sent thousands of students overseas to the UK, Australia and New Zealand. With our new 2,000-sqf head office in Orchard Gateway@Emerald, which is just a 1-minute walk from Somerset MRT Station, we are able to provide a better application experience for students in Singapore.
Many universities and colleges recognize the quality of our work and have appointed us as their official representative in Singapore. The role of university representative makes us an important link between you – the applicant – and the university.
Reasons for Applying Through us
There are many good reasons to apply through us:
We counsel you on your study plan (and career plan).
It's always important to apply to the programmes and universities best suited to you, instead of applying blindly to too many.
We directly liaise with universities regarding your application.
We know who to talk to if there are any issues on your application, and we know how to present your case perfectly.
We negotiate on your behalf for getting you an offer and the maximum credit exemptions.
We understand students' needs and university regulations very well, and we combine this knowledge to make your application process go smoothly.
We help with your visa and accommodation requirements.
It is much easier to have someone experienced guide you through the whole process!
Services are free of charge.
We work for universities so that you enjoy a free service. Please be assured that your tuition fee will never be over-charged.
University Partners
This is a list of universities and colleges that have appointed us as official representative in Singapore.
Are you in Singapore? You are eligible for our free services.
We are the overseas university application centre in Singapore. Fully funded by universities, our services are free for students in Singapore. Contact us to get free advice and assistance on your application, visa and accommodation.
Online Enquiry Form